Chicago Wrongful Death Attorney
More than 6,000 people in Illinois died because of unintentional injuries in 2017, according to data collected by the Center for Disease Control and Prevention. Accidental deaths may come in many forms: car wrecks, fatal workplace injuries, medical malpractice, etc. Sometimes these deaths, although accidental, are a result of another party's negligence or reckless actions. These cases are referred to as wrongful deaths, and they can be considered grounds to file a lawsuit.
If you lost a loved one because of the negligence of another person, you may be entitled to compensation. A Chicago wrongful death attorney like the ones at The Paul Powell Law Firm can advise you of your legal rights and build a case against those responsible for the death of your loved one.
You cannot put a dollar amount on the life of a loved one. But if your loss has left you with mounting medical bills, final expenses, and permanent loss of financial support or income, a Chicago wrongful death attorney may be able to help you recover damages stemming from a wrongful death.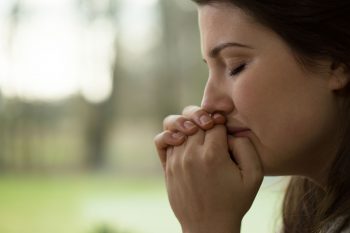 What Is Wrongful Death?
Wrongful death claims may be filed when a person, entity, or governmental agency is deemed at legal fault for the accidental death of another. The at-fault party may have acted negligently or, in cases such as nursing home abuse, intentionally. Wrongful death cases may be filed in all 50 U.S. states, including Illinois.
Types of Wrongful Death Claims
Medical malpractice
Workplace accidents
Nursing home neglect or abuse
This list is by no means exhaustive. If a loved one dies and another person or entity can be found legally at fault, you may have grounds for a wrongful death claim. Contact The Paul Powell Law Firm to get in touch with a Chicago wrongful death attorney who can explain your rights and options.
Who Can File a Wrongful Death Claim?
In the state of Illinois, only representatives of a deceased person's estate may file a wrongful death claim against the party responsible for that person's death. Representatives are sometimes already selected and other times need to be appointed by the court.
Typical appointees are spouses, the victim's adult children, or parents if the victim was a minor.
It is important to note the difference between a wrongful death claim, which is a civil lawsuit which seeks only monetary compensation, and a criminal case, in which the defendant may be punished with a prison sentence, probation, etc. You can still file a wrongful death claim even if the state is pursuing a criminal case as well.
Statute of Limitations
In the state of Illinois, wrongful death claims must be filed before the statute of limitations runs out. Depending on the underlying case type, the statute of limitations is between one and two years.
What Is Compensation for Wrongful Death?
Damages may be issued to the deceased's estate to cover funeral, burial, and other final expenses. Additional damages may be awarded to surviving spouses or next of kin (such as children) relating to:
Loss of companionship
Loss of care
Loss of parental guidance
Loss of financial support
Emotional suffering
Contact a Chicago Wrongful Death Attorney
If you are unsure whether you may be eligible to file a wrongful death claim, you should seek legal advice from a qualified Chicago wrongful death attorney like those at The Paul Powell Law Firm. Our dedicated team of lawyers will guide you through the process of filing a claim and see that the negligent party is held responsible for their actions.
Over the past 17 years, Paul Powell has recovered total verdict and trial settlements approaching $250 million for his clients. At The Paul Powell Law Firm, you'll receive compassionate help from an attorney who understands the details of your case and has the experience to secure the best settlement possible.
For result-driven help from a Chicago wrongful death attorney who truly cares, contact The Paul Powell Law Firm today. You can reach us by phone at 312-635-5400, chat with one of our representatives online, or submit a free case evaluation 24/7.