Las Vegas Bicycle Accident Attorney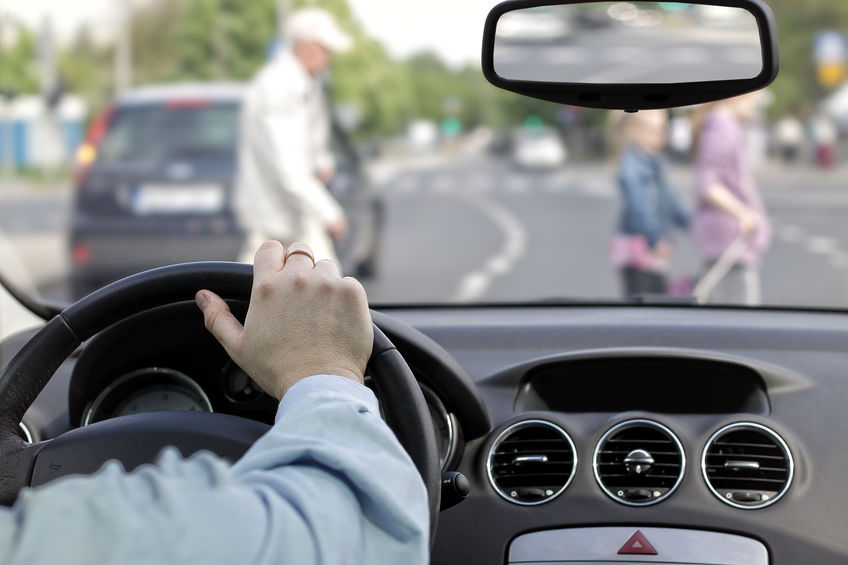 Thousands of bicyclists and pedestrians are injured or killed each year in traffic accidents. Even a low-speed collision can lead to serious injuries to the head, neck, and back.
Both bicyclists and pedestrians are at a significant disadvantage compared to drivers of cars, trucks, and other automobiles. Just one second of negligence or recklessness while behind the wheel of a vehicle can result in serious injuries or death to a bicyclist or pedestrian.
With as many as 75% of all fatal bicyclist accidents occurring in urban areas, it's more important than ever for the motorists, bicyclists, and pedestrians of Las Vegas to follow all traffic laws and exercise great caution when sharing the road.
Many accidents, especially those in which a cyclist was not wearing a helmet, result in traumatic brain injuries (TBI) or other chronic and debilitating injuries. The victims of these accidents may seek financial compensation from a Las Vegas bicycle accident attorney to mitigate the effects of the accident on their lives.
If you were injured as a bicyclist in a traffic accident due to another driver's negligence, a trusted Las Vegas bicycle accident attorney may be able to help. At The Paul Powell Law Firm, we pride ourselves on seeking the maximum compensation available to our clients who have been injured because of another's carelessness. We also understand the challenges accident victims face when seeking damages while coping with and recuperating from their injuries.
What Should I Do After An Accident?
If you are involved in a bicycle accident:
Seek medical help if you or anyone else is injured. Many injuries may not be immediately apparent—consider getting checked out by a medical professional even if you are not in pain right after the accident.
Do not make any statements accepting blame for the accident.
Get the name and contact information of the driver(s) involved. Take note of their license plate if they try to leave the scene.
Get contact information for any witnesses.
If you have a camera, smartphone, or other handheld device, take photographs of the accident area—including the car and the damage to your bicycle if you were riding one.
If there are injuries, it is required under Nevada law to report the accident to the police.
Once officers arrive, they may ask you for a statement. Be sure to get the names of the responding officers in order to obtain a copy of the police report.
You can and should request that the driver be ticketed for the accident.
After following proper protocol and seeking assistance for your injuries, it may be in your best interest to contact a Las Vegas bicycle accident attorney. The sooner you speak with our experienced lawyers in Vegas, the easier it will be to secure any compensation you may be entitled to as a result of your injuries.
Injured in a bicycle wreck? Hurt in a pedestrian accident? Contact The Paul Powell Law Firm today.
What Compensations Am I Entitled To?
The amount and type of compensation to which you may be entitled will depend on the extent of your injuries and whether or not you may have been at partial fault for the accident. Like drivers, bicyclists are also responsible for obeying traffic laws.
If the accident occurred because you violated one of those laws, your right to compensation may be reduced or null. If you and the driver both at determined to be partially at fault, you may still receive damages in a smaller dollar amount.
Damages for bicycle accidents include:
Hospital/Medical Bills
Loss of Income
Pain and Suffering
Inconvenience
Quality of Life Reduction
Emotional Distress
Damages for bicycle accidents resulting in severe or permanently debilitating injuries may also include:
Rehabilitation
Nursing Home Expenses
Disability Accommodation
Ongoing Physical Therapy
A Las Vegas bicycle accident attorney can review all the details of your case, including calculating the total cost of your economic and non-economic damages. The Paul Powell Law Firm will fight for your right to maximum compensation.
Contact a Las Vegas Bicycle Accident Attorney
For help getting fair compensation for you injuries, call The Paul Powell Law Firm. Our lawyers are committed to holding drivers responsible for their negligence or recklessness. Over the past 17 years, Paul Powell has recovered total settlements approaching $250 million. More than 75 of those cases involved amounts exceeding $1 million.
Many of these court victories were on behalf of bicycle or pedestrian accident victims and their families. If you've been injured in one of these types of accidents, let the caring professionals at The Paul Powell Law Firm handle the legal battle while you focus on recovery. Call us at 702-728-5500, chat with one of our representatives online, or submit a free case evaluation 24/7.