In 2017, more than 10,000 people in the U.S. died in car accidents involving alcohol-impaired drivers. Of the 330 accident fatalities in Nevada in 2018, 26% involved a driver with a BAC over the legal limit. Thousands of people are arrested each year in our state on suspicion of driving under the influence (DUI).
These statistics are understandably alarming. In a large metropolitan area like Las Vegas, tens of thousands of drivers are on our roads at any given time. Drunk or otherwise impaired drivers who choose to operate a vehicle put everyone, including themselves, at risk. The effects of a DUI accident can be devastating to victims and their families. Those seeking damages for their injuries need competent DUI victim attorneys to represent them in court.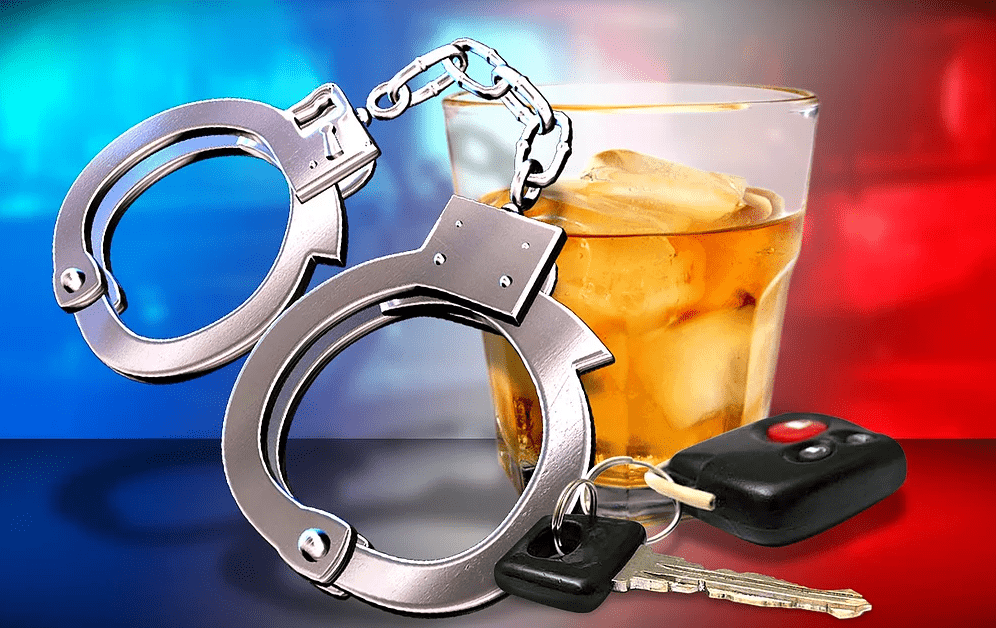 The Paul Powell Law Firm is experienced in dealing with all aspects of DUI law on behalf of accident victims. We will help you build your case and get the compensation you deserve. Contact us today to schedule a free consultation with one of our DUI victim attorneys.
DUI Laws in Nevada
Under NRS 484C.110, it is unlawful to drive or be physically in control of a vehicle "under the influence of intoxicating liquor" — that is, with a blood alcohol content (BAC) of 0.08% or greater — while on a highway or on any premises to which the public has access.
DUI is a misdemeanor offense unless substantial bodily injury or death occurs as a result of a DUI. In the case of death or serious injury of another party, DUI is considered a felony. The penalties for being criminally convicted of a felony DUI in Nevada include:
Minimum 2 year sentence in state prison (20 years maximum)
Minimum $2,000 fine ($5,000 maximum)
Those convicted of a felony DUI also do not have the ability to submit a plea bargain or receive probation in exchange for a guilty plea. DUI felons also run the risk of additional prison time if they had a passenger under the age of 15 with them at the time the DUI was committed.
Vehicular Homicide
A person who is under the influence and is determined to be liable for another person's death resulting from a car accident may be charged with vehicular homicide if they have had three or more prior DUI offenses. The criminal penalties for those convicted of vehicular homicide are as follows:
Life in prison with the possibility of parole (minimum 10 years served)
25 years in prison with the possibility of parole (minimum 10 years served)
Non-Alcohol DUI
DUI is not restricted only to alcohol. It is illegal to operate a vehicle while under the influence of the following controlled substances:
Amphetamine
Methamphetamine
Cocaine
Heroin
Morphine
Lysergic acid diethylamide (LSD)
Phencyclidine (PCP)
Marijuana
The NRS also specifies that it is unlawful to ingest or use any chemical, poison or organic solvents "to a degree which renders the person incapable of safely driving or exercising actual physical control of a vehicle." This may include substances whose primary use is not for ingestion, such as nitrous oxide, a.k.a. laughing gas (which is obtained from whipped cream canisters and commonly referred to as whippits by users).
If you or a loved one has been a victim of an accident caused by a driver impaired by any of the above substances, the DUI victim attorneys at The Paul Powell Law Firm may be able to help.
Types of DUI Accidents
Alcohol or drug-related accidents can occur at any time — day or night, weekdays or weekends. Even as the most careful defensive driver, pedestrian or cyclist, there are no guarantees of safety when it comes to the reckless negligence of an impaired driver.
DUI Victim Attorneys
If you or a loved one has been seriously injured because of a DUI accident through no fault of your own, you may be entitled to compensation for medical bills, pain and suffering, and lost wages. The DUI victim attorneys at The Paul Powell Law Firm are committed to holding those who drive under the influence responsible for their negligent and destructive actions.
Over the past 17 years, Paul Powell has recovered total settlements approaching $250 million. More than 70 of those cases involved amounts exceeding $1 million.
Many of these court victories were on behalf of DUI victims and their families. If you've been injured in a DUI accident, let the caring professionals at The Paul Powell Law Firm handle the legal battle while you focus on recovery. We will be fighting for you every step of the way. Call us at 702-728-5500, chat with one of our representatives online, or submit a free case evaluation today.
​​