Motorcycle Crashes
That feeling of freedom, the rush of adrenaline, and the love for the open road all make riding a motorcycle an exhilarating mode of transport. In fact, the attorneys at The Paul Powell Law Firm fully understand why some may prefer a motorcycle to a car.

However, it is much more likely for an accident that involves a motorcycle to result in serious, if not fatal injuries. One of the main reasons being that a larger vehicle is less likely to see a motorcycle.

Injured in a motorcycle accident? Don't let a distracted or otherwise negligent driver off the hook for crashing into you. You may be entitled to compensation for your injuries, pain and suffering, and other damages. Talk to The Paul Powell Law Firm today for immediate legal help with your motorcycle accident case.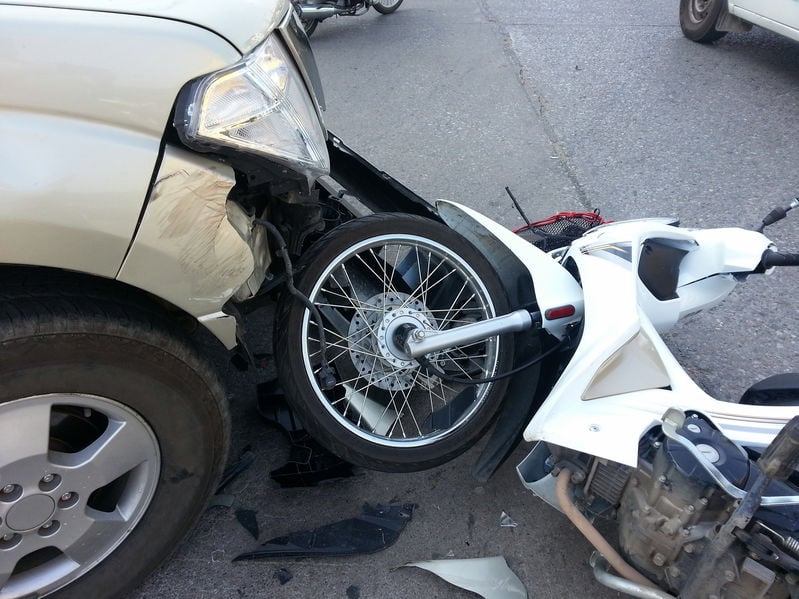 Common Motorcyclist Injuries
Motorcyclists risk a number of injuries, some life-altering. These can include:
Brain injury
Eye injury
Neck and spinal injury
Accidental amputation
Broken bones
Lacerations
Who's Liable for My Motorcycle Crash?
The answer to this question can be complex. If you were involved in a multi-vehicle crash, it could be that you were injured through no fault of your own. Say you were injured because of faulty wiring or bike parts – the liability may rest on the motorcycle's manufacturer.

That's why you need a personal injury attorney to help establish fault and seek compensation for your motorcycle accident from those liable.
More Lawyer. Less Fee.
The Paul Powell Law Firm will help you with the organization of your motorcycle accident case and its caveats. And with us, you always get More Lawyer. Less Fee.